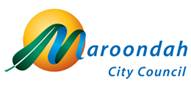 Councillor
(as addressed)
The next Statutory Council Meeting will be held in the Council Chamber, Braeside Avenue, Ringwood, on Wednesday 14 November 2018, commencing at 7:30pm and your presence is requested.
Yours faithfully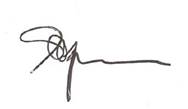 Steve Kozlowski
CHIEF EXECUTIVE OFFICER
Note:
This meeting is being streamed live on the internet and recorded.
Every care is taken to maintain privacy and attendees are advised they may be recorded.
Council Chamber
is fitted with a Hearing Aid Induction Loop

Switch Hearing Aid to 'T' for Reception
City Offices

Braeside Avenue, Ringwood, 3134

Postal

PO Box 156, Ringwood 3134

DX 38068, Ringwood

Telephone

1300 88 22 33

Facsimile

Email

Web

Service Centres

Translating and Interpreting Service (TIS): 131 450

National Relay Service (NRS): 133 677

(03) 9298 4345

maroondah@maroondah.vic.gov.au

www.maroondah.vic.gov.au

Croydon: Civic Square

REALM: 179 Maroondah Hwy, Ringwood
1. Prayer
2. Acknowledgment of Country
3. Apologies
4. Election of Acting Mayor
5. Officers Reports
Director Corporate Services
1. Council Meeting Schedule 2018/2019 4
6. Election of Mayor 2018/19
7. Election of Deputy Mayor 2018/19
DIRECTOR Corporate Services – Marianne Di Giallonardo

Council Meeting Schedule 2018/2019

Item 1
To adopt a Council meeting schedule for 2018/2019.
Strategic / policy issues
The following directions contained in Maroondah 2040: Our Future Together and the Council plan 2017-2021 (Year 2: 2018-2019) provide the strategic framework that underpins the purpose in this report.
Outcome Area: A well governed and empowered community
Our Vision: Maroondah is an effectively empowered community that is actively engaged in Council decision making through processes that ensure their voice is heard and considered. Council provides strong and responsive leadership, ensures transparent processes and works with the community to advocate and champion their needs.
Key Directions 2018 – 2019:
8.1 Provide enhanced governance that is transparent, accessible, inclusive and accountable
Background
Council in November last year set the meeting date for the Statutory Meeting of Council that culminates in the election of the Deputy Mayor and the Mayor.
It is necessary for Council to also set Council meeting dates for the remainder of 2018 - November and December – and for 2019 up to November - when an election for a new Mayor will occur.
Issue / discussion
The proposed schedule is based upon the adopted practice of one Council meeting per month usually on the third Monday dependent upon Public Holidays and other Council commitments.
Financial / economic issues
Not Applicable
Environmental / amenity issues
Not Applicable
Social / community issues
Not Applicable
Community consultation
Not Applicable
Conclusion
The proposed meeting schedule be adopted.
Not Applicable
CONFIDENTIALITY
Not Applicable
THAT THE COUNCIL MEETING SCHEDULE FOR NOVEMBER 2018 TO NOVEMBER 2019 BE ADOPTED:-
November 2018 to November 2019
Day

Date

2018

NOVEMBER

Monday

26

DECEMBER

Monday

17

2019

FEBRUARY

Monday

18

MARCH

Monday

18

APRIL

Monday

29

MAY

Monday

20

JUNE

Monday

24

JULY

Monday

15

AUGUST

Monday

19

SEPTEMBER

Monday

16

OCTOBER

Monday

21

NOVEMBER

Wednesday

Election of Mayor

13
All meetings to commence at 7.30pm and are held in the
Council Chambers, Braeside Avenue, Ringwood.