Director Corporate Services
2.       Reports of Assembly of Councillors
Attachment 1: ..... 2015 October 19 - Assembly of Councillors - Public Record............. 3
Attachment 2: ..... 2015 November 9 - Assembly of Councillors - Public Record............ 4
3.       Councillor Representation Reports
Attachment 1: ..... Minutes - Metropolitan Local Government Waste Forum - 8 October 2015  6
Attachment 2: ..... Minutes - Maroondah Disability Advisory Committee Meeting (MDAC) - 12 November 2015.......................................................................................... 11
7.       Financial Report: Three Months Ending 30 September 2015
Attachment 1: ..... Financial Report - Three months ended 30 September 2015............. 14
10.     Submission - Review of Local Government Act 1989 - Discussion Paper
Attachment 1: ..... Submission.................................................................................. 52
| | | |
| --- | --- | --- |
| ATTACHMENT No: 2 - Minutes - Maroondah Disability Advisory Committee Meeting (MDAC) - 12 November 2015 | | Item  3 |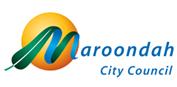 MAROONDAH DISABILITY
ADVISORY COMMITTEE (MDAC)
MINUTES
Thursday 12 November 2015, 10:00am – 11:30am
Realm, 179 Maroondah Hwy, Ringwood
1.      Present: Cr Liam Fitzgerald , (MCC), Josephine Craig, Michelle Egan, Briere Kop,
          Geoffrey Outhred,  Norma Seip, Peter Smith, Jack Mulholland, Fiona Burridge,
          Deb Benson (MCC - Minutes).
1.1 & 1.2
Welcome:          Cr Fitzgerald welcomed all to the meeting and passed on apologies as noted below:
          Apologies:        Cr Nora Lamont, Rachel Lieske, Liz Ellis, Yvonne Blinks, Kate Blackmore
1.3    Minutes & Conflicts of Interest
          The Minutes of the previous meeting were confirmed.   Moved: Geoffrey
          Seconded: Josephine.  There were no conflicts of interested declared.
2.      Housing Strategy
Dale Bristow – Team Leader Strategic Planning & Sustainability
Dale Bristow presented on the Housing Strategy and noted that Plan Melbourne is now available for public consultation.  The Plan Melbourne discussion paper and consultation information are covered under Plan Melbourne refresh (for further information please visit: http://refresh.planmelbourne.vic.gov.au). Plan Melbourne refresh will maintain its key priorities but also strengthen the focus on housing affordability, climate change and energy efficiency.
Dale explained the difference between affordable housing and housing affordability and informed the committee about the community consultation that Strategic Planning are currently undertaking. A number of consultation sessions had already taken place including one at Festival and several were coming up at Realm.
An online survey is also available on Council's website called 'The places we live – Developing a Housing Strategy for Maroondah'.   Dale encouraged members of the committee to participate in the survey and offer comments.  The link to Council's relevant web page is http://www.maroondah.vic.gov.au/FutureHousing.aspx.  The online survey will close at the end of November 2015.  The draft Strategy will be completed by April 2016 and will open for community consultation for 30 days.
Josephine queried the high density option and wanted to see more dwellings per block to increase density rather than high rise apartment type dwellings.  General discussion on residential zones within Maroondah followed.
Briere – consideration should be given to future rental housing that provides for pets. It can be difficult to find rental accomodation that allows pets and pets are important to the aged and socially isolated people.
Liam enquired about supported accommodation and social housing requirements.
Jack mentioned universal design making homes adaptable for whole of life requirements. 
Michelle spoke on the rollout of NDIS and opportunities that this will present.
3.      Update on Disability Travel and Access Project by Geoffrey Outhred
Geoffrey discussed his research project which is looking at the means of transport available to people with a disability focusing on the Maroondah and Melbourne area, including the transition from vehicles to public space.
He recently attended the PTV 'Try before you ride' event which gave people the opportunity to try new public transport vehicles including low floor tram, low floor bus, train  and taxis. The event provided a chance to trial the new ramps for both the buses and taxis. Geoff showed a series of photos taken at the event and spoke about the issues and advantages of the new options for accessing these vehicles.
Discussion was held about an issue with Platform 3 at Ringwood Station and the problems associated with the different level and the gap between the platform and the train.  Jack advised that he had also had the same issues raised by Woody Marriott and that he was addressing these with Vic Roads & PTV.
Liam thanked Geoff for his presentation and asked him to keep the group informed on new developments.
4.      Members Update
Michelle – attended the NDIS community consultation forum.  Rollout is currently underway in Banyule and Whittlesea.  Fact sheets and transition of HACC services information will be distributed. 
Action:  Fiona to distribute the NDIS information supplied by Michelle.
Norma – no update
Briere – Maroondah Youth have been spending time with senior residents in their homes with the aim of improving their knowledge about online communication, to help them keep more in touch with family and friends.
Josephine – her son has now moved out into his own home and has settled in over the last 12 months.  Discussion was held on the transition period for both Jospehine and her son and how her son coped with the relocation.
Peter – spoke of his visit to America where he looked at issues around segregated employment leading to open employment, as well as his visit to New Zealand and the employment of people with a disability where he stayed.  Further discussion was held about his current research project, advising that he had accepted a fellowship at Deakin University.  There is also a survey available online at the DSS website looking at the Disability Employment Framework – Round Two.  The link is https://engage.dss.gov.au/ which will be available until 5pm on 7 December 2015.
Geoffrey – is hoping that he will gain official accreditation for his research project which will allow some funding to be allocated through RMIT.
Jack – spoke of the new 'Pathways for Carers' project.  The concept is already working even though numbers are not large.  There is currently a commitment from Centrelink to be more involved.  There will be some focus by Council on Autism next year which will include the Autism Expo in April at Karralyka.  Jack to provide more information next year.
5.      MDAC Terms of Reference – Review of membership
Fiona thanked everyone for their participation over the last year and for assisting her whilst Rose was away.  She also mentioned the importance of the committee to Council. She noted the knowledge and experience of the committee provides Council with invaluable insight to the needs of people with a disability and Council appreciates the time and commitment of the committee.
 Discussion was held about the Terms of Reference in relation to membership which notes that members commit to be involved with the committee for a 2 year period with the option of an extension of a further 2 years. After which time a one year break must be taken. 
In May 2016 Norma, Josephine, Peter and Liz will all have completed their fourth year and will be due for a one year break.  In June 2016 Geoff and Briere will have completed their first two years and will have the option to renewal their membership for a further two year period.  Fiona advised that advertisements looking for new volunteers for this Committee will occur early 2016. 
The meeting dates for 2016 are 3 March 2016, 5 May 2016, 7 July 2016, 15 Sept 2016 & 10 Nov 2016.
The committee expressed a desire to hold all future meetings at Realm as it is more accessible via public transport. 
Action: Fiona to investigate moving meetings to Realm in 2016.
The meeting closed at 11:30am.