| | | |
| --- | --- | --- |
| ATTACHMENT No: 2 - 2015 July 23 - Minutes - Maroondah Disability Advisory Committee | | Item  3 |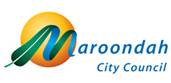 MAROONDAH DISABILITY
ADVISORY COMMITTEE (MDAC)
MINUTES
Thursday 23 July 2015 (PMR4)
1. PRESENT: Cr Liam Fitzgerald, Fiona Burridge (MCC), Liz Ellis, Michelle Egan, Noelene Greene, Jack Mulholland, Geoffrey Outhred, Norma Seip, Lisa Pirie (MCC - Minutes).

WELCOME AND APOLOGIES

Welcome:   Cr Liam Fitzgerald welcomed all to the meeting.


Apologies:             Cr Nora Lamont, Briere Kop, Josephine Craig, Yvonne Blinks, Katrina Blackmore, Rachel Lieske & Peter Smith.
2. Minutes & Conflicts of Interest
The Minutes of the previous meeting were confirmed.   Moved: Geoffrey Seconded: Liz. There were no conflicts of interest declared.
3. Program of Works (Steven O'Brien & Ben Spiteri - MCC)
Maroondah DDA Program Allocation
Ben Spiteri presented to the group the Maroondah DDA program allocation works. These works are funded through Council's Capital funding allocation. This sees a budget of $410K delivered over 2 financial years being 2015-2017.
Current projects were highlighted and the MDAC group were provided with key project elements. A copy of the presentation to be circulated to the MDAC group members. Action: Fiona Burridge
Geoffrey – How does Council receive the feedback from the community? Ben advised that this was made possible through groups such as MDAC but also that items were brought to their attention via other Council departments.
Liam – With 29 currently outstanding, is there a number of projects that are completed within a 12 month period? Ben advised that this can vary depending on the level of funding received however on average, 5-6 under normal circumstances. Also where possible, they try to piggy back on other projects to save money.
Jack – In speaking with other Councils, Jack believes that Maroondah achieves a significant amount and that our ideas are very flexible and practical. Jack suggested that at completion of a project, that Engineering Services advise him so that he can inform groups such as this one for the purpose of their mailing lists. Also Comms and Marketing is another avenue.             
Norma agreed strongly with this recommendation as she believes people or groups may be avoiding certain parks, streets, or shopping precincts, based on previous inaccessibility issues. This is our chance to let the community know of our good work.
Norma also raised the issue of lack of appropriate night time parking at Radio Eastern FM located in Wyrena Community Centre. Council to investigate the possibility of allocating permit parking only for staff from 5pm. Action: Steve O'Brien
4. Disability Policy & Action Plan (Fiona Burridge)
Fiona provided an update on the Disability Policy & Action Plan which outlined a brief progress report. Given we are only 6 months into a 4 year plan; the response to date has been positive. Also working on the design of the DisabilityPolicy and Action Plan 2014-2018 in line with the Maroondah 2040 Community Vision format.
Fiona mentioned that all MDAC members will soon be sent an invite to attend the Aquanation Soft Opening on the
4 August 2015. Members will be encouraged to come along and to try out the facilities and provide feedback.
Liam mentioned the Maroondah Carers Support Group (MCSG).  It was noted that they area group for carers of people of all ages including the elderly and those with disabilities.  It is a service provided by Council in conjunction with Eastern Access Community Health (EACH), Maroondah Social & Community Health.  Activities include regular monthly meetings, a quarterly newsletter, guest speakers, social outings, information sharing and support.
Liam acknowledged the level of work achieved on the Disability Policy & Action Plan since December. He also suggested a second update for the first MDAC meeting in 2016. Action: Fiona Burridge
Noelene – Council are better placed with this Plan as there is a much greater awareness of disability.
A hard copy of the plan and action items was provided to those members at the meeting and an electronic copy to be provided post meeting with the minutes. Action: Fiona Burridge
5. Cap Works Program Update (Adam Todorov)
2015-16 Community Facility Accessibility Improvement Projects
Adam introduced himself to group members and provided the group with an overview of improvement projects to be implemented in the 2015-16 period. These include:
·   Bedford Park Guide Hall
·   Griff Hunt Rugby Pavilion
·   Heathmont Tennis Pavilion
·   Maroondah Montessori Pre-school
·   North Ringwood Pre-school
·   Peter Vergers Tennis Pavilion
·   Wyreena – Catamore Hall
·   Ringwood (AC Robertson) Athletics Pavilion
Geoffrey asked whether or not the original Ringwood Athletics grandstand was to remain with the renovation works. Adam explained that it would remain as is and it is not anticipated to be included in the Stage 1 works.
Jack - Once again the suggestion was made to make this information available to outside groups such as this so as community awareness is heightened.
Michelle Egan agreed and advised that people otherwise may not be aware of such improvements and therefore potentially missing out on using such facilities.
A copy of the presentation is available for any members that are interested.



6. Draft Community Engagement Policy (Phil Medley & Danielle Butcher MCC)
Phil spoke to the group about the Draft Community Engagement Policy. This policy was last reviewed in 2008 and given we are now in 2015, it's time to see what we promised the community. This review has been a collaborative effort across several departments within Council.
This document will be on public exhibition until early August. A hard copy of this presentation is to be left with the group today, along with a questionnaire that Fiona will circulate prior to and separate to the meeting minutes being circulated. Any feedback would be particularly welcomed within 3 weeks and can be sent to Fiona Burridge.
Send link to group electronically prior to distribution of minutes. Action: Fiona Burridge
7. State Disability Plan 2017-2020 final submission (Jack Mulholland)
Given remaining time constraints of the meeting, Jack provided a very brief update to the group on the State Disability Plan final submission. Jack thanked the group for their input into the submission and ensured members that their information and input was utilised in constructing such. Jack also briefly mentioned the Everyone Everyday Program and a link for the program will be sent to all MDAC members.
Fiona Burridge to send a copy of the submission to MDAC members. Action: Fiona Burridge
The meeting closed at 12:00 pm.